I can't believe the weekend is over already! It went by so fast. The weekend was productive, fun, and relaxing. That probably is the best kind of weekend ever.
Friday night was the Nuggets vs Spurs game. Our first NBA game ever and boy was it fun. Time went by so fast during that three hour game. It was a nationally televised game and it was packed! I loved every minute of it.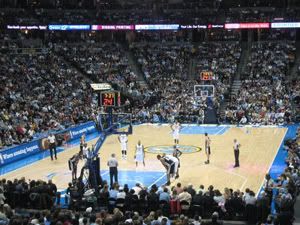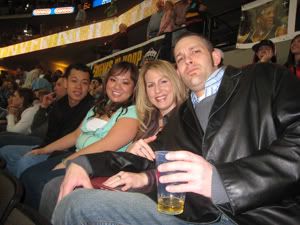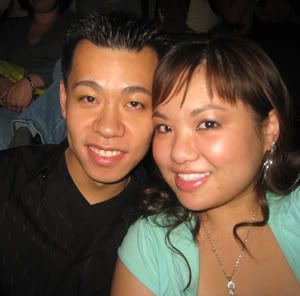 Our best friends above are Mike and Valerie. One of the funnest couples you'll ever meet. They are the ones we are traveling with next weekend to Las Vegas! We're gonna be OUTTA control. It will be so much fun :)
I got homework out of the way earlier than I normally did and I've been preparing myself for midterms. I love when I am proactive with my school work because I've been known to procrastinate. Later this week I'll be going shopping for the remainder of must haves for the trip. I've been looking foward to this trip so much I know that it will go by so fast :( No wait positive thoughts!!! I am going to enjoy my last week of no working.
Tuesday I'll be going with Mike and Val to the brewery tours. The Coors factory in Golden and than the breweries in Ft.Collins like New Belgium, and something else...Budweiser unfortunately is closed. Oh well. It will be lots of fun, beer all day long lol :)