Summer times as a kid was always fun. No school, running around with my mom, and being kids. One of my favorite things to do with my mom and aunts were GARAGE SALES! Other peoples old toys were my new toys and it was always a surprise! I needed things to decorate my house with and so I set off one summer for the deals. I figure I have a garage and friends with power tools I can fix it up. I started off with no tools of my own. Lucky for me I have friends so much like my other projects they love to help! That bench I found at a Garage sale across the street from me for $5. I saw it and saw potential.
I spent a few afternoons removing the pieces of wood and sanding all the ugly red color off.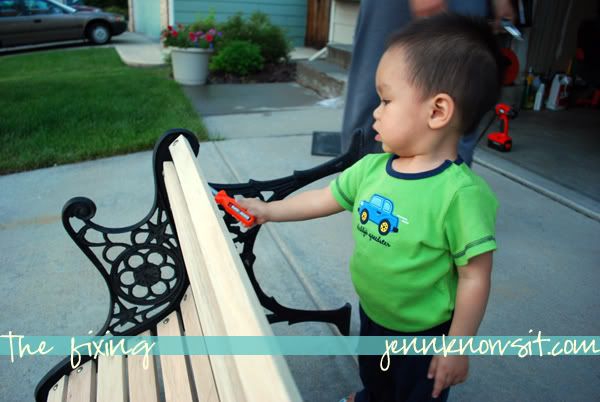 When my husband put the bench back together we got some help from a small helper :) Yes he has his own Black and Decker tools, he loves to fix his "car".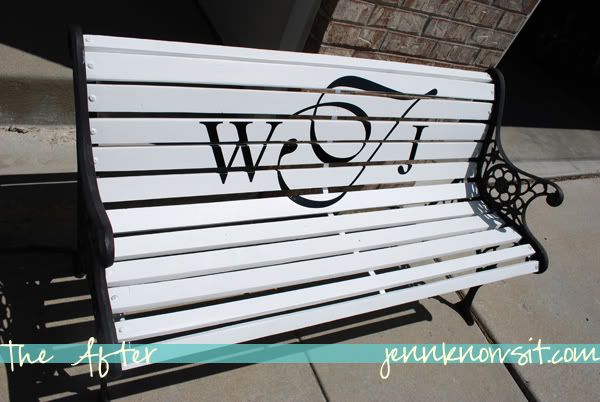 The Monogram I ordered from a local gal that had a Vinyl machine. I designed the monogram myself and sent it to her. It was easy to apply and fit perfectly! Look at the great details on the sides of the bench. For five bucks and a bucket of paint and some sand paper. What a great investment!